The San Francisco 49ers have signed free agent wide receiver Marcus Johnson, per Field Yates of ESPN. Johnson was one of two receivers who visited with the 49ers this week. The other was Malik Turner.

The Philadelphia Eagles signed Johnson as an undrafted free agent out of Texas in 2016. He registered nine receptions for 160 yards through seven game appearances (three starts) with the Tennessee Titans last season, per Pro Football Reference. The receiver landed on the injured reserve list twice in 2021, with the November 23 designation ending his season.
Johnson, 27, has caught 51 passes for 839 yards and three touchdowns in 41 game appearances (12 starts) through his five NFL seasons with the Eagles, Indianapolis Colts, and Titans. He was part of the Eagles Super Bowl LII championship team.
Related News
Nobody's perfect. Did you find a mistake in this article?
Report it.
Facebook Comments
More San Francisco 49ers News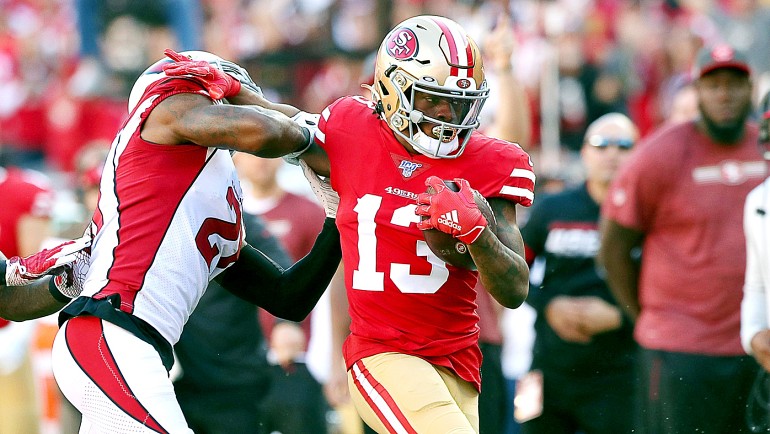 Giants signing ex-49ers WR Richie James to a one-year deal
According to Mike Garafolo of NFL Media, the New York Giants are signing former San Francisco 49ers wide receiver Richie James to a one-year deal. He was an unrestricted free agent. The #Giants agreed to terms with former # 49ers WR / returner Richie James Jr. on a one-year deal, source says. Former seventh-round pick missed last season with a knee injury after grabbing a career-high 23 catches in 2020.— Mike Garafolo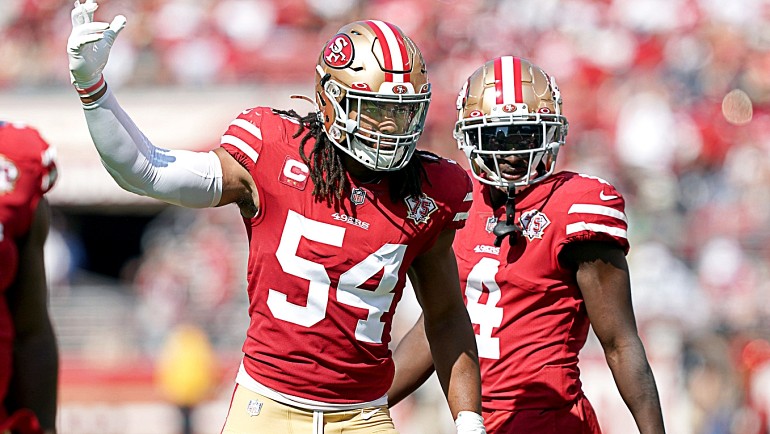 How does the Bobby Wagner-Rams signing affect the 49ers?
By Rohan Chakravarthi
7 hrs
Former Seattle Seahawks linebacker Bobby Wagner signed with the Los Angeles Rams on a five-year, $ 50 million deal last week, shoring up the team's second line on the defense. Per his former teammate Richard Sherman, Wagner had a tough choice between the Rams and the Baltimore Ravens, but ultimately, the intrigue of a championship and playing close to home was too much to overcome, hence his selection to play for Los Angeles in 2022. With Wagner on the Rams, how does it affect the 49ers? Wagner garnered a career-high 170 tackles in 2021, missing just 6.6% of his
Are the pre-draft 49ers currently better than the NFC Championship Game 49ers?
The National Football League is a year-round circus. It never takes a break. That's great for fans, and also for content creators, because we always have something to discuss (or debate). It's no different for the San Francisco 49ers. The fanbase of this team is passionate and is always hungry for more information and discussion surrounding the five-time Super Bowl Champions. So I thought I'd take a shot at seeing where the team stands right now, compared to January 30th, when the 49ers lost by a field goal to the division-rival Los Angeles Rams. We are well into free agency, and it doesn't look like the front office is going to make any other big moves. So this is likely the team they will take into the NFL Draft on April 28-30. The 49ers, of course, do not have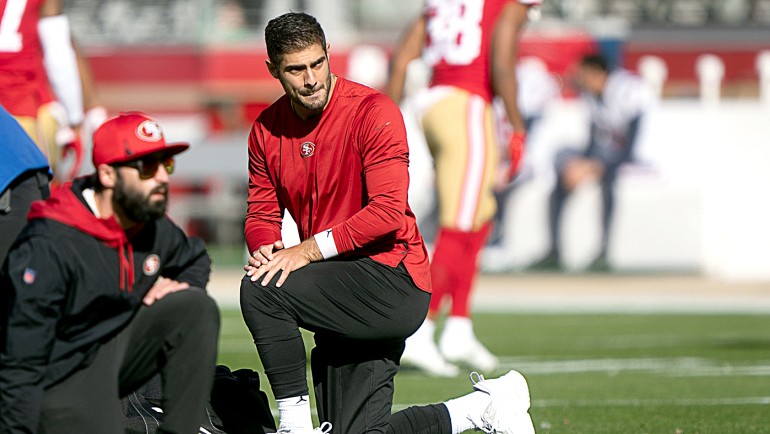 Panthers GM: No recent conversations with 49ers, others about trading for a QB
The Carolina Panthers haven't had any recent discussions with other NFL teams about training for a quarterback. "I haven't had any conversations recently with teams about that," Panthers general manager Scott Fitterer told reporters on Friday. "I think we'll explore every option, whether it's the draft or trades. It's just the team has to call you, and no one's called us recently about that." That obviously includes the San Francisco 49ers, who seek to trade their starter of the past four-and-a-half seasons, Jimmy Garoppolo, but haven't been able to do so. One reason may be due to San Francisco overestimating the return they could acquire for the veteran quarterback. Garoppolo
.