Whenever you talk about the San Francisco 49ers and Kyle Shanahan, the primary offensive position is running back, making it no surprise that Shanahan and Co. selected not one, but two running backs in the NFL Draft last season.
However, could they be done at the position?
Currently, the 49ers host rookies Elijah Mitchell and Trey Sermon on the roster alongside veteran Jeff Wilson Jr. and Jamycal Hasty, who just finished his second season with the 49ers. However, the 49ers entered the last draft with a similar number at the position, yet elected to add talent to an already loaded room to account for the numerous injuries that regularly occur at the position. And, the gamble paid off, as Mitchell was placed into duty following several injuries, and ended up with a productive, 207-carry, 963-yard season.
Who could be that player in the NFL draft?
Earlier in the offseason, following the combine I highlighted five running backs that could potentially find their way to the 49ers in the draft, due to a combination of their speed, size, and receiving ability.
However, the 49ers should choose to target the running back position later in the draft, there's a certain sleeper candidate that could be utilized well by newly-acquired running backs coach Anthony Lynn: Alabama State running back Ezra Gray.
Gray, a four-year team captain at Alabama State, has had good volume over the course of his career, accumulating 100+ carries in three of his four collegiate seasons, despite being in a running back committee.
The 5'9, 185-pound running back not only has the ability to be a running back, but also potentially a slot receiver in the NFL, catching 41 passes over his four seasons. Additionally, Gray possessed special-teams versatility early in his career at Alabama State, en route to being named an all-conference kick returner in 2018, when he returned 26 kicks for 608 yards.
Gray doesn't only possess the capabilities of a football player; he's a smart, motivated student, who spends his free time trading stocks and pursuing his interests in technology and Business Administration, which he got his degree in.
Gray surfaced on the NFL radar during a highly-touted HBCU performance against Jackson State, led by former NFL superstar-turned-coach Deion Sanders, where he garnered 23 carries for 195 yards, including the game-winning 50-yard rushing touchdown with under two minutes remaining.
While he could potentially go undrafted, Gray told me he isn't fazed, as his primary goal, regardless of the draft, is making a team's 53-man roster come training camp.
Gray won't wow you with his frame or high-echelon speed, but his versatility could be intriguing to NFL teams, possessing good hands in his smaller volume, with the capacity to be a special-teamer at worst.
With a number of running backs on the roster, Gray would seamlessly fit in a committee role, preserving his body, while also maximizing his value at the NFL level.
The opinions within this article are those of the writer and, while just as important, are not necessarily those of the site as a whole.
Nobody's perfect. Did you find a mistake in this article?
Report it.
Facebook Comments
More San Francisco 49ers News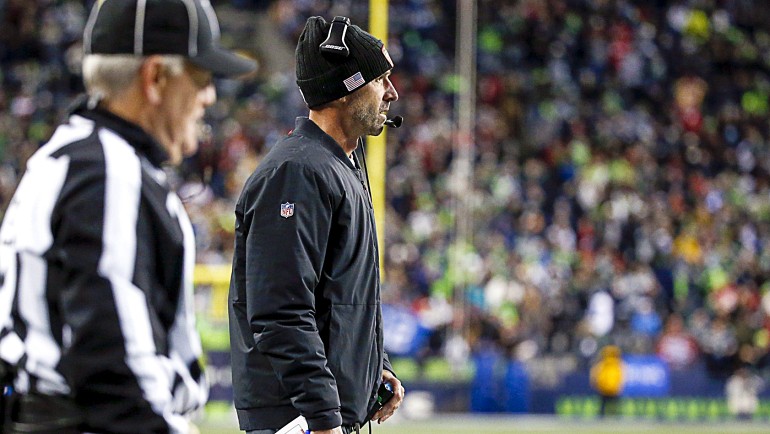 Why 49ers coach Kyle Shanahan believes the NFL has free agency and the draft backwards
Free agency taking place before the NFL Draft is good for veteran stars. With the start of the new league year and the draft separated by nearly a month and a half, those players can maximize their value before more cost-effective options become available. The process could be considered backward for team decision-makers looking to fill out their rosters more efficiently. At least, that's the opinion held by San Francisco 49ers head coach Kyle Shanahan, who wishes the draft came first. "It would be awesome. It would make too much sense," Shanahan said on Tuesday at the NFL owners meetings in Florida. "The draft, you'd love to take the best player. You'd always love to do that. And then what would be the neatest thing, if you could just study the heck out of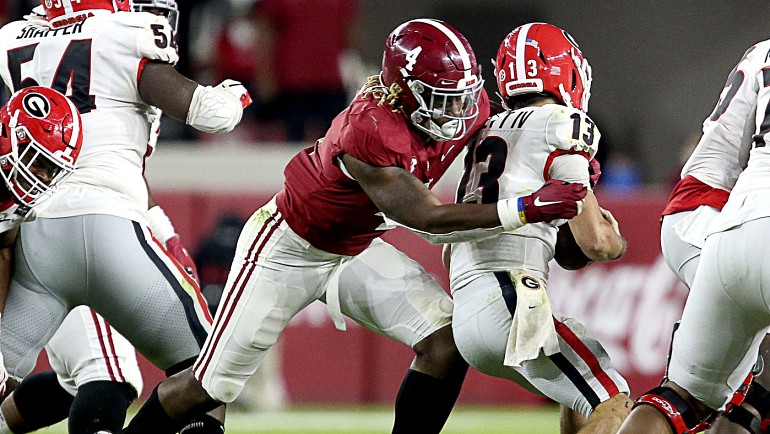 49ers address pass rush, defensive backfield, O-line in latest NFL.com four-round mock draft
Thanks to the trade between the New Orleans Saints and the Philadelphia Eagles, the first-round draft landscape changed a pit. It doesn't really impact the San Francisco 49ers, though. They lack a first-round pick and don't make their first selection until No. 61 overall in the second round. Any draft shakeup, like the one caused by the Saints and Eagles, prompts new mock drafts from nearly every media outlet. NFL.com is no different. Draft analyst Chad Reuter released the second version of his four-round mock draft. Let's look at how he predicts the 49ers addressing their offseason needs. Round 2, Pick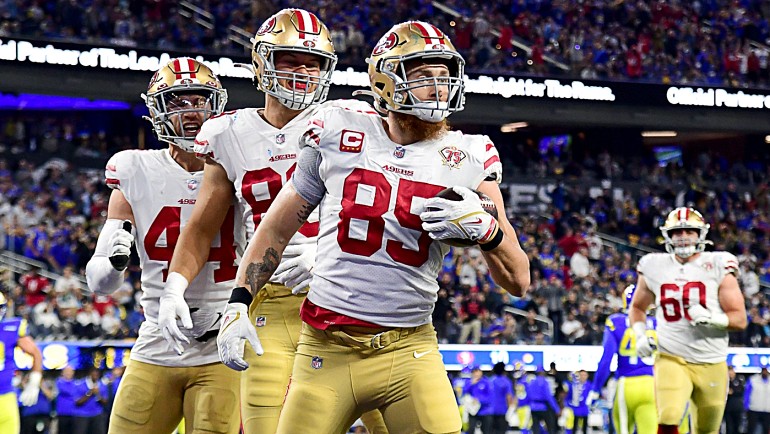 Are the pre-draft 49ers currently better than the NFC Championship Game 49ers?
The National Football League is a year-round circus. It never takes a break. That's great for fans, and also for content creators, because we always have something to discuss (or debate). It's no different for the San Francisco 49ers. The fanbase of this team is passionate and is always hungry for more information and discussion surrounding the five-time Super Bowl Champions. So I thought I'd take a shot at seeing where the team stands right now, compared to January 30th, when the 49ers lost by a field goal to the division-rival Los Angeles Rams. We are well into free agency, and it doesn't look like the front office is going to make any other big moves. So this is likely the team they will take into the NFL Draft on April 28-30. The 49ers, of course, do not have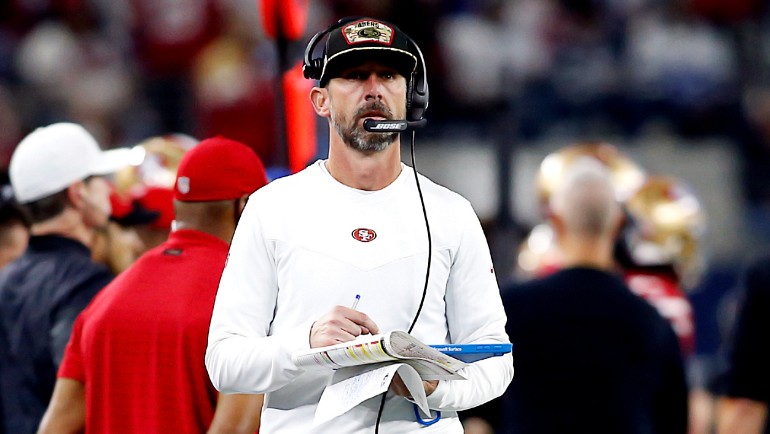 49ers Mock Draft 2.0
By Rohan Chakravarthi
Mar 28
The NFL Draft is just around the corner, beginning on Thursday, April 28th, when many prospects will receive an opportunity to hear their names from commissioner Roger Goodell. The San Francisco 49ers currently have nine draft picks in the 2022 NFL Draft, which will play a huge factor not only for their upcoming season, but for the future of the team as they aim to compete for a championship in the Trey Lance era. Join 49ers RedZone co-hosts Rohan Chakravarthi and Marco Martinez live as they break down general manager John Lynch's comments at the NFL Owners Meeting, as well as look into the draft, adjusting for San Francisco's draft needs during a mock draft for the second
.